These are Some of Our Products
Control & Automation is committed to deliver a product that comply with the customer requeriments providing the solutions needed by the process. With that in mind we have developed some products that have proven to be demanded in the industry. Take a look to some of our products.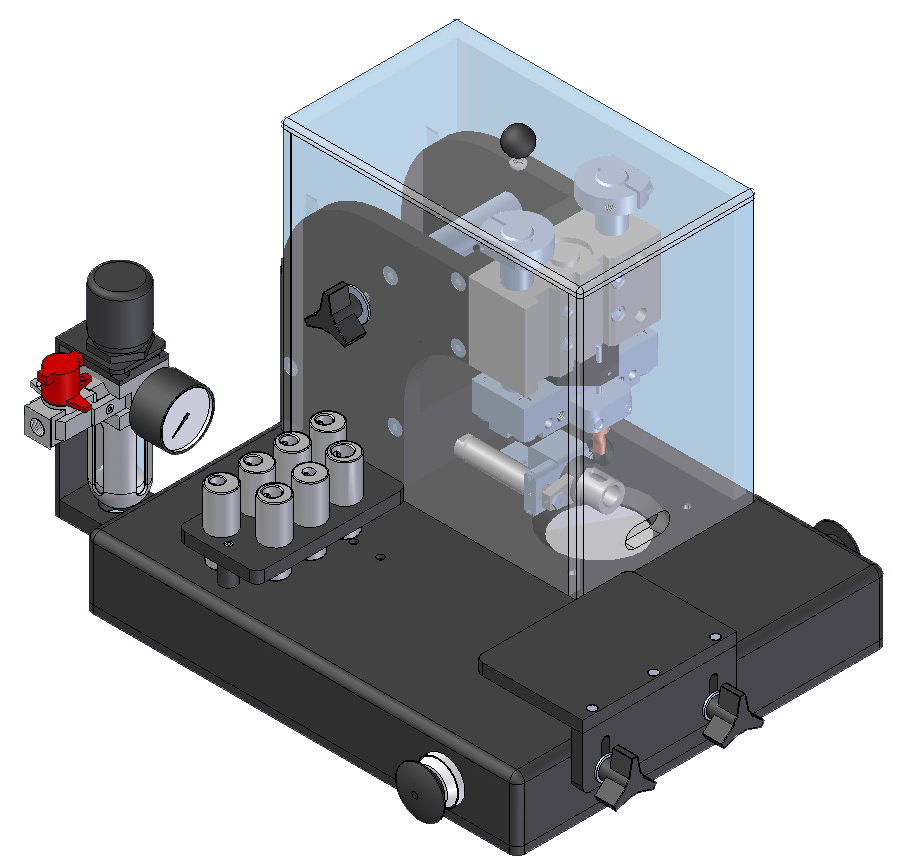 Hole Puncher Machine - The semi-automatic pneumatic hole punch machine is designed to perform a precise vertical cut on extruded plastic tubes commonly used for Medical Device catheters... read more
Connector Insertion Machine - The semi-automatic Connector to Tube Insertion Machine designed to accurately control insertion of a plastic connector into the end of a flexible tube. The ergonomic design will eliminate common operator hand injuries related to this type of a manual process. While at the same time significant process through-put and yield rate will be realized... read more
Laminating Machine - The Thermal Shrinking / Laminating machine is designed to apply a precise amount of heat to a wide variety of tubing commonly used in the manufacturing of braided and non-braided medical device catheters. This machine uses innovative heat die technology to control up to 4 different temperatures zones to precisely heat (ambient to 800ºF) the full the length of a catheter to provide consistent lamination... read more
Tube Cutter Machine - The rotary cutting machine consistently produces clean square cuts that conform to tight specifications as required for the medical device applications... read more
As an engineering to order company, Control & Automation is not limited to the product shown above. As well as customize them to your specific necesities, we can help you to design and build a machine that fits your needs, based in your requirements. We work close with you to provide the solution that you are looking for.